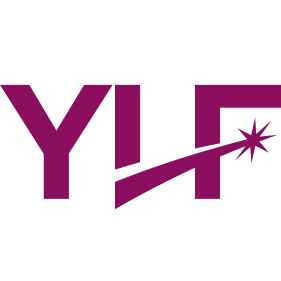 Young Leaders Fund
Paving the way for start-up nonprofits and the next generation of philanthropists.
Over $1 Million

Dollars Granted

Over 260

Organizations Impacted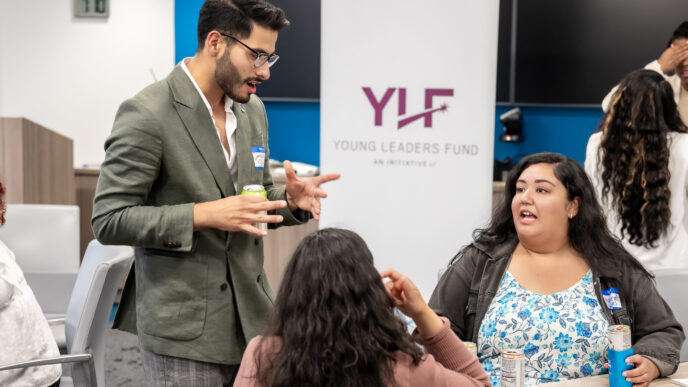 History & Mission
Founded in 1994 with the support of matching grants from the Elizabeth Morse Charitable Trust and The Chicago Community Trust, YLF is the first of the six affinity funds the Trust established as giving groups to inspire philanthropy and civic leadership and support nonprofit organizations.
Young Leaders Fund (YLF) provides young professionals with an innovative way to make a difference, empowering them to manage the grant making process. With support from the Trust, YLF members research innovative grassroots organizations, conduct site visits, evaluate grant requests, and make award decisions. Through this process, members become more effective volunteers and more knowledgeable civic leaders, paving the way for them to develop as the next generation of philanthropists.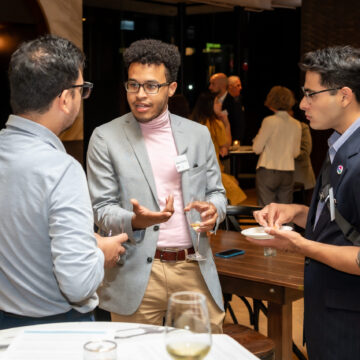 Our Grant Making
Young Leaders Fund focuses its grants on small, start-up nonprofits serving communities in Chicago in Arts & Culture, Child Development & Education, and Community & Economic Development.
Support the Fund
Questions?
Give to YLF

Provide young professionals with an innovative way to make a difference.

Make A Gift

Stay Connected

To stay up-to-date with the work of Young Leaders Fund, please complete an interest form to receive future communications from Affinity Funds.

Sign Up for Updates
Explore Affinity Funds
Affinity funds are groups of donors united by a shared heritage, identity, or common interest. They offer an efficient way to support a specific group of people and the nonprofits that aid them by leveraging contributions through collective giving.