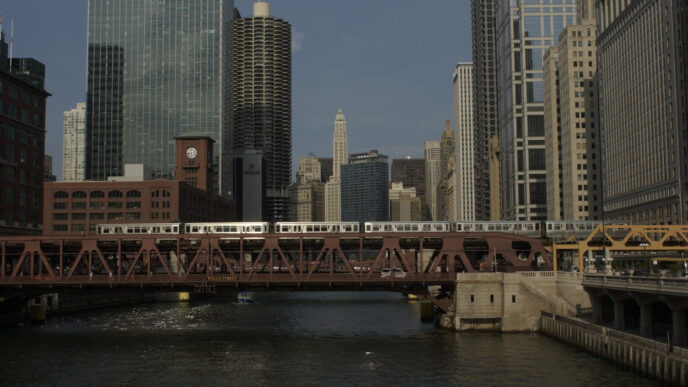 Privacy Policy
Please read our Privacy Policy to learn about the information that we collect from you and how we use that information.
Privacy Policy
Effective Date: October 26, 2022
This Privacy Policy applies to personal information that The Chicago Community Trust (the "Company," "we," "us," or "our") collects from you, through our interactions with you, through websites under our control that link to this Privacy Policy, including www.cct.org, and our services (collectively "Services"), as well as how we use and protect personal information.
Please read this Privacy Policy to learn about the information that the COMPANY collects from you and how THE COMPANY uses that information.
BY USING THE SERVICES YOU CONSENT TO THE COLLECTION, USE AND TRANSFER OF PERSONAL INFORMATION AS DESCRIBED IN THIS PRIVACY POLICY. IF YOU DO NOT AGREE WITH ANY PART OF THIS PRIVACY POLICY, THEN PLEASE DO NOT USE THE SERVICES.
Scope
This Privacy Policy does not apply to any third-party applications or software that integrate with our Services, or any other third-party products, services or businesses (collectively, "Third Party Services"). Third Party Services are governed by their own privacy policies. We recommend you review the privacy policy governing any Third Party Services before using them.
This Privacy Policy does not apply to any service that does not display, reference, or link to this Privacy Policy. If you have not done so already, please also review the applicable Terms of Use. To the extent any provision of this Privacy Policy conflicts with the terms and conditions of any commercial contract for Services with the Company, the terms of such commercial contract shall apply.   
Personal Information We Collect
The Company collects data to provide the Services you request, ease your navigation on our website, communicate with you, and improve your experience using our Services. Some of this information is provided by you directly, such as when you create an account on our website. Some of the information is collected through your interactions with our Services. We collect such data using technologies like cookies and other tracking technologies, error reports, and usage data collected when you interact with the Company's websites.
We also obtain data from third parties or use third parties to assist us with data collection. For example, we may supplement the data we collect as described in this section by purchasing demographic data from other companies. We also use services from other companies to help us determine a location based on your Internet Protocol ("IP") address notably to customize certain services to your location. In addition, we utilize third-party services to collect usage data.
The data we collect depends on the Services and features thereof that you use, and includes the following:
Name and contact data. We collect your first and last name, email address, postal address, phone number, social media page information and related content, and other similar contact data.
Organization profile information. We collect organization legal name, organization Employer Identification Number ("EIN"), grantseeker Type (e.g., Applying Organization, Fiscal Sponsor, or both), demographics of communities served, geographic areas served, including race, ethnicity, gender, sexual orientation, disability, veteran status, and other similar organizational and demographic data.
Credentials. We process passwords and related security information used for authentication and account access and information security purposes.
Payment information. We collect data necessary to process your donation if you support the Company with a financial gift, such as your trust account information, cryptocurrency account information, credit card number and payment instrument number.
Engagement data. We may collect the content of messages you send to us, such as feedback or questions you ask through our Services. When you contact us through the Services, by email, or by phone, the communications may be saved, monitored, and/or recorded in order to improve our services, to ease your use of the Services, facilitate the processing and resolution of your request or complaint.
Usage data and analytics. We collect personalized information about your use of our Services, to better understand uses thereof and identify potential improvements.
Examples include:
Information on the web pages you visit on and off our website and the search terms you enter on our website.
Information regarding the performance of our Services and any problems you may experience while using them. This information enables us to diagnose problems and offer support in resolution.
Data about your device and the network you use to connect to our website, including IP address, device identifiers, and regional and language settings.
Location data. We collect your IP address and infer location such as city or postcode therefrom, when necessary in order to provide you with the Services or to send you communications or for relationship management purposes.
Surveys and studies. We may ask you to participate in a survey or study; and may request information from you. Participation is voluntary, and you have the choice of whether to disclose any requested information.
How We Use Personal information
If you provide us with personal information while using the Services, we may use the information for the following purposes:
to administer our programs and activities and provide a more personalized online experience;
to measure the impact and success of our programs and activities;
to develop reports and analyses, to create, maintain, customize, and secure your account with us;
to process your requests and gifts and prevent transactional fraud;
to provide you with support and respond to your inquiries;
to respond to legal requests as required by applicable law, court order, or governmental regulations; and
to process monetary donations.
We may enter your information into a database so we can contact you in the future or obtain your interest in supporting additional initiatives and provide information about our programs and events. We use data to continually improve our Services, including adding new features or capabilities. Data is collected throughout your interactions with our Services that enable us to understand customer usage and tailor future capabilities.
We track general, non-personalized information (e.g., operating system, browser version and type of device being used) to know how many people visit specific pages of our Services or utilize specific areas of our Services so that we may improve those Services.
Please note that we use IP addresses to analyze trends, to administer the site, and to collect general information for aggregate use.
How We Share Personal information
Access to our users' information is restricted to only those employees or agents, contractors or subcontractors of the Company who have valid reasons to access this information to perform any service you have requested or authorized, or for any other purpose described in this Privacy Policy. The information you provide will not be sold or rented to third parties.
We may provide personal information to:
Affiliates and subsidiaries;
outsourced service providers who perform functions on our behalf. For example, when you provide payment data to make a monetary donation, we will share payment data with banks and other entities that process such transactions or provide other financial services, and for fraud prevention and credit risk reduction;
anyone expressly authorized by you to receive personal information;
anyone to whom we are required by law to disclose personal information, upon valid and enforceable request thereof.
The Company may share personal information if the Company or one of its affiliates is involved in a merger, sale, acquisition, divestiture, restructuring, reorganization, dissolution, bankruptcy or other change of ownership or control (in whole or in part).
We will access, disclose and preserve personal information when we have a good faith belief that doing so is necessary to:
comply with applicable law or respond to valid legal processes, including from law enforcement or other government agencies, upon valid and enforceable request thereof; or
operate and maintain the security of our Services, including to prevent or stop an attack on our computer systems or networks.
Please note that some of our Services may direct you to services of third parties whose privacy practices differ from the Company's. If you provide personal information to any of those services, your data is governed by their privacy statements or policies. The Company and its affiliates are not responsible for the privacy practices of these other websites. Please review the privacy policies for these websites to understand how they process your information.
Handling of Personal information
Security of Personal Information
We maintain reasonable physical, technical and administrative safeguards for our Services designed to protect against loss, misuse, unauthorized access, disclosure, alteration or destruction of the information we collect. For example, we use encryption and other tools to protect personal information when you transmit monetary donation information through our Services. Despite these efforts, no method of transmission over the internet or method of electronic storage is 100% secure. Therefore, we cannot guarantee its absolute security.
You are responsible for maintaining the security of your account credentials for the Services. The Company will treat access to the Services through your account credentials as authorized by you. Unauthorized access to password-protected or secure areas is prohibited and may lead to criminal prosecution. We may suspend your use of all or part of the Services without notice if we suspect or detect any breach of security. If you believe that information you provided to us is no longer secure, please notify us immediately using the contact information provided below.
If we become aware of a breach that affects the security of your personal information, we will provide you with notice as required by applicable law. To the extent permitted by applicable law, the Company will provide any such notice that the Company must provide to you at your account's email address. By using the Services, you agree to accept notice electronically.
Cookies & Similar Technologies
We may use cookies, web beacons, or similar technologies to collect information about the use of our Services, analyze trends, administer the website, track your movements around the website, and to gather demographic information. This allows us to customize your experience with our Services.
Cookies are small data files stored on your hard drive or in device memory that help us improve our Services and your experience, enhance security, see which areas and features of our Services are popular and count visits.
Web beacons are electronic images that may be used in our Services or emails and help deliver cookies, count visits and understand usage of our Services.
In connection with these technologies, we may collect the following information:
your IP address and device identification information including location data, including the precise geographic location ("geolocation") of your mobile device or computer (which may include specific longitude and latitude) or its approximate location (your location estimated based on a browser or device's IP address), computer or mobile-device type, operating system, and settings, unique device identifier ("UDID") or mobile equipment identifier ("MEID"), device and component serial numbers, and other similar information;
your use of the Services, including the type of browser you use, access times, pages viewed, and the referring webpage or application you visited before navigating to our Services; and
your online activity on other websites, applications or social media.
We may combine the information we collect via Cookies with personal information that we have collected from you to learn more about how you use our websites to improve them.
Types of Cookies
We use both session cookies (which expire once you close your web browser) and persistent cookies (which stay on your device until you delete them). To make it easier for you to understand why we need them, the Cookies we use on our websites can be grouped into the following categories:
Strictly Necessary: These Cookies are necessary for the websites to work properly. They include any essential authentication and authorization cookies for our websites.
Functionality: These Cookies enable technical performance and allow us to "remember" the choices you make while browsing our websites, including any preferences you set. They also include sign-in and authentication cookies and IDs that enable you to return without additional sign-in.
Performance/Analytical: These Cookies allow us to collect certain information about how you navigate the websites or utilize the Products running on your device. They help us understand which areas you use and what we can do to improve them.
Cookies Set by Third Party Services
We also use Google, a third-party analytics provider, to collect information about websites usage and the users of the websites, including demographic and interest-level information. Google uses cookies in order to collect demographic and interest-level information and usage information from users that visit the websites, including information about the pages where users enter and exit the websites and what pages users view on the websites, time spent, browser, operating system, and IP address. Cookies allow Google to recognize a user when a user visits the websites and when the user visits other websites. Google uses the information it collects from the websites and other websites to share with us and other website operators' information about users including age range, gender, geographic regions, general interests, and details about devices used to visit websites and purchase items. We do not link information we receive from Google with any of your personally identifiable information. For more information regarding Google's use of cookies, and collection and use of information, see the Google Privacy Policy (available at https://policies.google.com/privacy?hl=en). If you would like to opt out of Google Analytics tracking, please visit the Google Analytics Opt-out Browser Add-on (available at https://tools.google.com/dlpage/gaoptout).
Other Similar Technologies
In addition to standard cookies and web beacons, our services can also use other similar technologies to store and read data files on your computer. This is typically done to maintain your preferences or to improve speed and performance by storing certain files locally.
How to Control and Delete Cookies
Cookies can be controlled, blocked or restricted through your web browser settings. Information on how to do this can be found within the Help section of your browser. All Cookies are browser specific. Therefore, if you use multiple browsers or devices to access websites, you will need to manage your cookie preferences across these environments.
If you are using a mobile device to access our Services, you will need to refer to your instruction manual or other help/settings resource to find out how you can control cookies on your device.
Please note: If you restrict, disable or block any or all Cookies from your web browser or mobile or other device, the websites may not operate properly, and you may not have access to our websites available through the websites. The Company shall not be liable for any impossibility to use the Services or degraded functioning thereof, where such are caused by your settings and choices regarding cookies.
To learn more about cookies and web beacons, visit www.allaboutcookies.org.
Find out how to manage cookies on popular browsers:
Do Not Track: Some web browsers (including Safari, Internet Explorer, Firefox and Chrome) incorporate a "Do Not Track" ("DNT") or similar feature that signals to websites that a user does not want to have his or her online activity and behavior tracked. If a website that responds to a particular DNT signal receives the DNT signal, the browser can block that website from collecting certain information about the browser's user. Not all browsers offer a DNT option and DNT signals are not yet uniform. For this reason, many website operators, including the Company, do not respond to DNT signals.
Processing Payments
If you give to CCT, we will request payment data and other information to process your gift. 
We use a third-party payment processor ("Payment Processor"), currently Authorize.net, to assist in securely processing your financial gift. If you pay with a credit card, the payment data that you provide through the Services is encrypted and transmitted directly to our Payment Processor. We do not store your payment data and do not control and are not responsible for our Payment Processor or its collection or use of your information. You may find out more about how our Payment Processor stores and uses your payment data by accessing the Privacy Policy for Payment Processor's services (see https://usa.visa.com/legal/privacy-policy.html).
Children's Privacy
OUR Services ARE NOT INTENDED FOR CHILDREN.
Our Services are not intended for use by or targeted to children under age 18, and we do not intentionally gather any information about children who are under this age. If we discover that a child has submitted information to us, we will attempt to delete the information as soon as possible. If you believe that we might have information from a child, please contact us at legal@cct.org.
Changes To This Privacy Policy
We are continually updating our Service features to better serve you. Accordingly, we reserve the right to modify this Privacy Policy from time to time for any reason. We will notify you of any changes to our Privacy Policy by updating the effective date at the top of this page, and your use after such change signifies your acceptance of the changed terms. Any change to this Privacy Policy will become effective immediately when the revised Privacy Policy is available. You should consult this Privacy Policy whenever you access the Services or otherwise interact with us to stay informed about our information practices.
Questions or Complaints Handling
If you have any questions about this Privacy Policy or our privacy practices, please contact us by any of the following methods:
You may email us at legal@cct.org, or contact us by post at our corporate address, located at:
The Chicago Community Trust
33 S. State Street
Suite 750
Chicago, IL 60603