The Wealth Gap: Reading Resources
The work to close the racial and ethnic wealth gap will not happen overnight, but in partnership with donors, nonprofits, community members, business leaders, and local government, it can be done. We hope you will join us on this journey.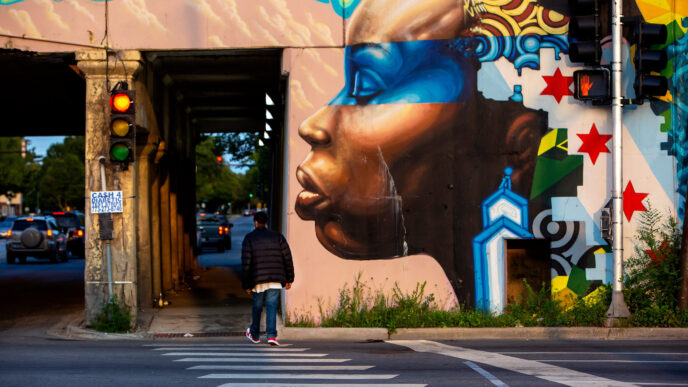 Chicago
State and Local Approaches to the Chicago Region's Racial and Ethnic Wealth Inequity 
Organization: Urban Institute
Year: 2019
This report examines the effects of the racial and ethnic wealth gap nationally and in Chicago; explores which policies and practices created and continue to reinforce it; and presents approaches policymakers, practitioners, and other state and local changemakers could consider to narrow the wealth gap in the Chicago region and other regions across the country.
---
The Racial Wealth Divide in Chicago (10.6MB)
Organization: Prosperity Now
Year: 2017
This report examines data that highlight how Chicago's longstanding history of racial segregation has held back Black and Latinx households in regard to homeownership, income and household net worth.
---
The Cost of Segregation
Authors: Marisa Novara, Alden Loury and Amy Khare
Organization: Metropolitan Planning Council
Year: 2017
This extensive report details how racial segregation is costing Black and Latinx communities economic mobility and has an overall detrimental effect on the Chicago region, losing billions in GDP annually.
---
Our Equitable Future: A Roadmap for the Chicago Region
Organization: Metropolitan Planning Council
Year: 2018
A follow-up to The Cost of Segregation, this report identifies 25 policies and interventions needed to create an equitable future for all residents to reach their economic potential and for a thriving, economically viable Chicago region.
---
The Plunder of Black Wealth in Chicago: New Findings on the Lasting Toll of Predatory Housing Contracts (1.8MB)
Research and Analysis: Samuel George, Amber Hendley, Jack Macnamara, Jasson Perez and Alfonso Vaca-Loyola
Organization: Samuel DuBois Cook Center on Social Equity
Year: 2019
This report takes a deep dive into how the Black community was stripped of close to $4 billion in in wealth in the 1950s and 1960s through "contract buying," a practice that made it extremely difficult for Black residents to gain homeownership due to exorbitant down payments for homes and monthly payments with high interest rates, while the contract seller owned the property deed and had the power to evict at their discretion.
---
National
What We Get Wrong About Closing the Racial Wealth Gap (3.9MB)
Authors: William Darity Jr., Darrick Hamilton, Mark Paul, Alan Aja, Anne Price, Antonio Moore and Caterina Chiopris
Organization: Samuel DuBois Cook Center on Social Equity
Year: 2018
This report details 10 myths about closing the racial wealth gap, including how interventions like financial literacy and making higher education more accessible are not sufficient alone to addressing the intractable causes of the racial wealth gap.
---
The Economic Impact of Closing the Racial Wealth Gap
Authors: Nick Noel, Duwain Pinder, Shelley Stewart III and Jason Wright
Organization: McKinsey & Company
Year: 2019
Recognizing the troubling effect the racial wealth gap has on both communities of color and the U.S. economy, this report examines the underlying causes of economic inequity and quantifies the economic impact of closing the wealth gap.
---
Ford Foundation Racial Wealth Gap Evaluation (2.8MB)
Authors: Andrea Flynn and Rakeen Mabud
Organization: Roosevelt Institute
Year: 2019
The Roosevelt Institute, in partnership with the Haas Institute for a Fair and Inclusive Society, was hired by the Ford Foundation to evaluate their two decades of grant making focused on the racial wealth gap. This report assesses their progress and provides recommendations for how the philanthropic sector can build on that work to more effectively address the racial wealth gap.
---
Closing the Racial Wealth Gap
Author: Courtney E. Martin
Publication: New York Times
Year: 2019
This op-ed takes a closer look at how the racial wealth gap is not simply a matter of improving incomes for people of color, but requires systemic changes to the distribution of wealth and who has access to wealth-building opportunities.
---
The Case for Reparations
Author: Ta-Nehisi Coats
Publication: The Atlantic
This seminal article exposes the United States' long history of racial discrimination and posits that the call for reparations for Black Americans doesn't stem just from the history of enslavement, but from ongoing and systemic practices that carry through to the present.
---
Why the racial wealth gap persists, more than 150 years after emancipation
Author: Calvin Schermerhorn
Publication: The Washington Post
Year: 2019
This article examines 150 years of events, actions and policies that created the racial wealth gap and continue to contribute to it today, dispelling the myth that the racial wealth gap was merely the result of slavery and the Jim Crow era.
---
1619 Podcast
Host: Nikole Hannah-Jones
Publication: New York Times
This podcast takes the United States' 400th anniversary of the start of enslavement to explore the many ways in which this country was formed and touched by the institution of slavery.
Questions & Answers
Looking for more information on the wealth gap?
Check out our wealth gap facts page. We've also compiled a list of ways you can take action to address the racial and ethnic wealth gap in your community, workplace, and business.
Committed to DEI
Diversity, Equity, and Inclusion is at the core of who we are, the decisions we make, and the actions we take in our work to strengthen the communities we serve and advance our strategic focus to close the racial and ethnic wealth gap.
Diversity, Equity, Inclusion
Our Strategic Plan
The Trust brings together generous donors, committed organizations, and caring residents to effect lasting change that makes our region better for all. We've made a 10-year commitment to closing Chicago's racial and ethnic wealth gap.
Our Work