The Wealth Gap: A Call to Action
The work to close the racial and ethnic wealth gap will not happen overnight, but in partnership with donors, nonprofits, community members, business leaders, and local government, it can be done. We hope you will join us on this journey.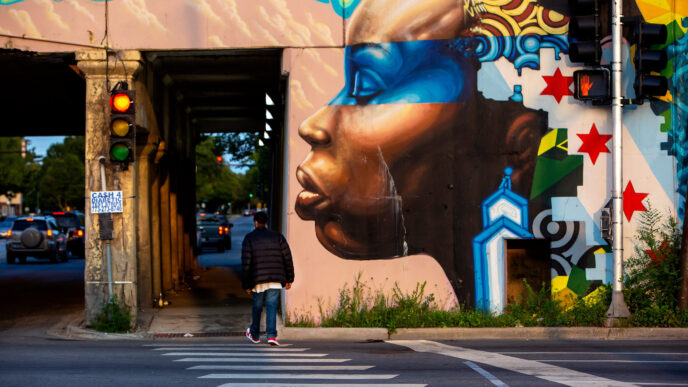 What can you do in your community, place of work, and business?
Test your assumptions.
Ask questions, check common narratives that you hear.
Be an attentive listener when having conversations about this issue.
Be willing to seek out information and sources that go beyond your comfort zone.
Get educated.
Get proximal.
Share what you have learned with your network, including friends, families and people in your community. This could include sharing resources and other educational material you come across.
Mentor and frequent businesses of color/entrepreneurs of color.
Welcome all neighbors, hold your elected officials accountable.
Write to your elected officials to support policies and legislation that addresses the racial and ethnic wealth gap and advances economic equity.
Lend your voice.
Hear something, say something. Speak up about what you have learned during conversations related to the racial and ethnic wealth gap.
Advocate for racial equity at your place of work.
Advocate and speak on these issues through community forums, Op-Eds, letter to the editor, etc.
Give.
Partner by giving your time or money.
Give to organizations such as The Chicago Community Trust that are advocating for policies and systems change that will result in greater equity for underserved communities.
Give to organizations or initiatives that build access to capital and capacity for entrepreneurs of color.
Committed to DEI
Diversity, Equity, and Inclusion is at the core of who we are, the decisions we make, and the actions we take in our work to strengthen the communities we serve and advance our strategic focus to close the racial and ethnic wealth gap.
Diversity, Equity, Inclusion
Our Strategic Plan
The Trust brings together generous donors, committed organizations, and caring residents to effect lasting change that makes our region better for all. We've made a 10-year commitment to closing Chicago's racial and ethnic wealth gap.
Our Work