Our Great Rivers – Catalyzing Neighborhood Investment
The Trust established the Our Great Rivers Fund to promote and advance Great Rivers Chicago and, more specifically, to inspire and engage donors and stakeholders in this work.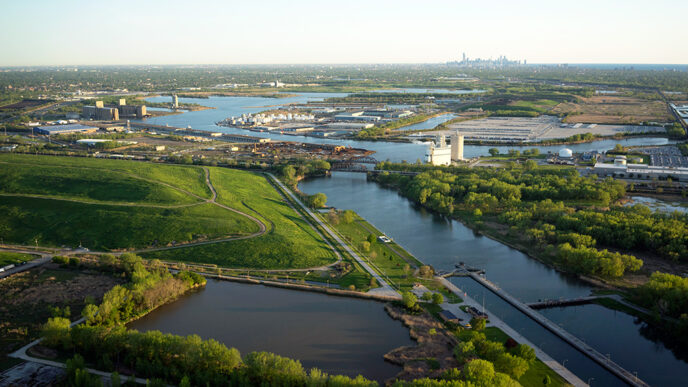 RFP Release: January 13, 2023
Info Session #1: View the Recording | Download the Slides
Short Application (i.e. LOI) Due: February 10, 2023
Full Proposal Invitations Sent: February 22, 2023
Info Session #2: Coming soon in March.
Full Proposals Due: March 10, 2023
Notice of Funding Decision: April 2023
Release of Funds: May 2023
The Rivers and Neighborhood Investment
In 2019, The Chicago Community Trust set a 10-year goal to close the racial and ethnic wealth gap. The vibrancy, livability, and equitable development of neighborhoods is a key measure of the goal advanced through the Trust's Catalyzing Neighborhood Investment strategy, which resources communities to use built and natural assets as catalysts for change. The river system is one of those catalysts.
Background on Great Rivers Chicago
In 2015, the City of Chicago, Metropolitan Planning Council, and other partners created Great Rivers Chicago. This long-term initiative undertook as its inaugural task a visioning process for the Chicago, Calumet, and Des Plaines rivers and tributaries within city boundaries. After 15 months and nearly 100 public events, the partners synthesized the thoughts and ideas of more than 6,000 residents into the Our Great Rivers vision, the city's first-ever comprehensive vision for the entirety of its river system. The Vision aspires to a living, inviting, productive river system within 30 years.
Since the release of the Our Great Rivers vision, over 25 initiatives supported through public, private, and philanthropic funding are bringing attention to forgotten places throughout the system. At last count, nearly 140 organizational and institutional partners were involved in these collaborations, making Great Rivers Chicago a model for how to use a shared asset to bring ideas, people, and communities together.
Today, the River Ecology and Governance Task Force (Rivers Task Force) meets regularly to discuss projects, practices, and policies that impact the river system. The Rivers Task Force is an outgrowth of an implementation committee started in 2016 after the release of the Our Great Rivers vision. The group consists of local, state, and federal government agencies, civic and community organizations, and local institutions, and lends considerable support towards realizing the Our Great Rivers vision. The Rivers Task Force is administered by the Chicago Department of Planning and Development with managerial support from Metropolitan Planning Council and Friends of the Chicago River. One of its key initiatives has been to work with Rivers-focused stakeholders to identify locations for future river-related enhancements. As part of a series of workshops hosted in 2021, 82 such "River Sites of Interest" have been identified with input from government stakeholders, Rivers Task Force, and community members. These are a set of potential locations for habitat restoration, stormwater mitigation, and recreation that have been identified through an in-process United States Army Corps of Engineers study. Many of these sites also represent opportunities for community development activities and river access improvements. For many sites, river-oriented economic and neighborhood development opportunities may be possible in areas proximate to the sites themselves, with the river as the "theme."
To Qualify for This Funding Opportunity
Applicants may submit proposals for planning, placemaking, urban design, public access/wayfinding, public awareness/branding, research/studies/analyses, policy development, advocacy/organizing, economic development, and brick-and-mortar pre-development. To be competitive, the applications must meet these qualifications:
Focus on/build capacity for a "River Site of Interest", including the site itself or the immediately surrounding area as "gateway" to the site (selection of one of these sites is strongly preferred, but not required, see * below). River Sites of Interest mapped here. Description of River Sites of interest here.
Advance the goals of the Living, Inviting or Productive themes of the Our Great Rivers vision (required).
Position the rivers as catalysts for community-led neighborhood investment in disinvested communities of color and in communities blighted by pollution or lack of access to quality natural amenities. Majority Black and Latinx communities will receive priority (required).
Collaborate across communities and sectors (i.e., public, private, nonprofit). Proposals without robust partnerships will not receive funding. Commitments from key partners, including elected officials and public agencies, must be confirmed through letters of support. Projects of similar topics or geographic overlap may be asked to combine efforts (required).
Promote co-benefits across topic areas (e.g., a built environment initiative that creates public health benefits, a river solution that promotes walkable neighborhoods).
Prepare communities to transition land to sustainable uses.
Advance the goals and leverage the resources of existing community/municipal planning processes and place-based initiatives other than Our Great Rivers, such as neighborhood Quality of Life planning, INVEST South/West, Neighborhood Opportunity Fund, Chicago Prize submissions, We Will Chicago, and others.
Address systemic barriers through policy change, engagement with public officials and agency leaders, partnerships with the private sector, pioneering research, or the creation of innovative and replicable processes, approaches, or structures.
* IMPORTANT: Our Great Rivers projects that are not focused on "Rivers Sites of Interest", including previously funded projects and projects not previously funded, are eligible for funding, pending approval of Trust staff and the degree to which they competitively meet the qualifications of this RFP.
Grant Amounts and Term
Grant awards for this funding opportunity will range between $50,000 and $500,000. Applicants are encouraged to submit for an amount that matches the true scale of the project rather than the funding maximum under this RFP.
Application Process
Submissions happen in two steps: a short application ("letter of inquiry" or LOI) and a full application.
To get started on an LOI and Organizational Profile, click here.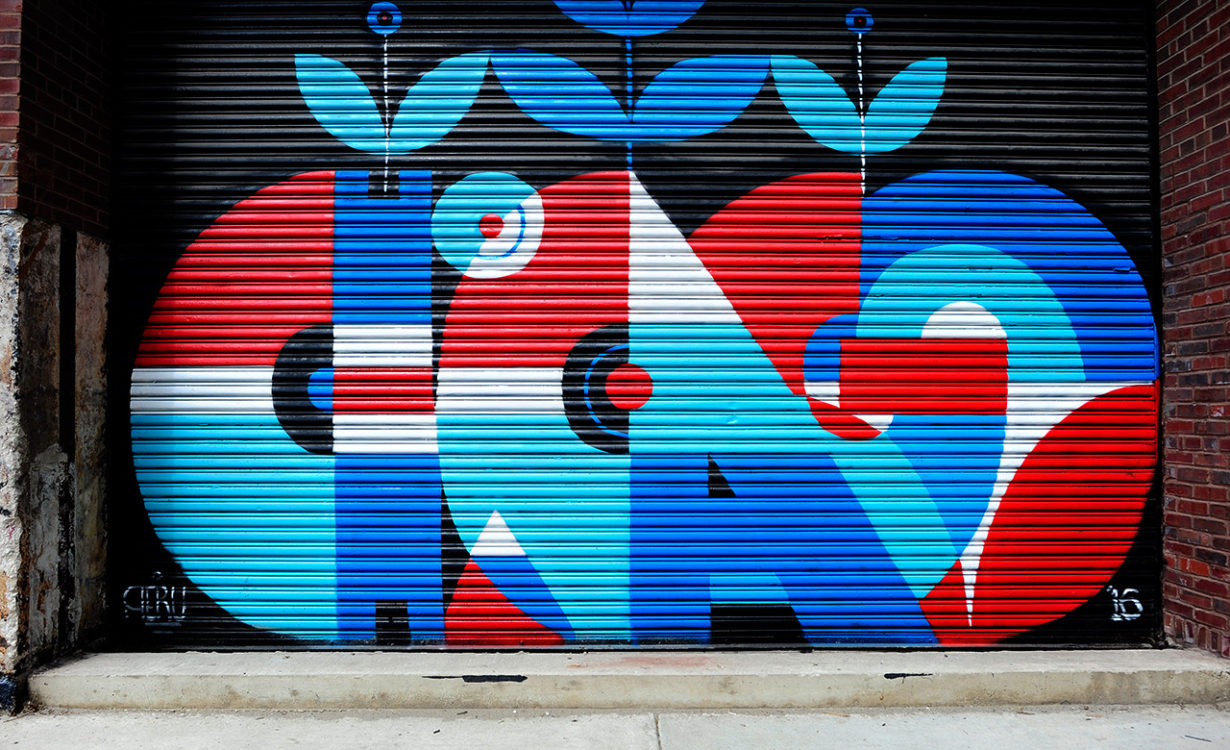 Contact
For technical questions about your GrantCentral application, please contact our grants management staff at grants@cct.org.
For questions about this funding opportunity, please contact Edwin Tobar, Program Manager, at etobar@cct.org.
How to Apply
The Trust awards grants to organizations whose work is consistent with our mission and our current priorities. Learn about the application process and eligibility.
How to Apply
What We Fund
Our grants are not just checks, not just points on a map. Our grants are lifelines, connecting individual donors with people and families striving for a better life.
What We Fund