Open Call for Ideas – Building Capacity to Access Federal Economic Recovery Funds
To ensure an equitable and inclusive recovery from the impacts of the COVID-19 pandemic, the Trust is seeking ideas to provide support to local nonprofit organizations to overcome barriers and challenges they face to pursue federally funded grants or contracts.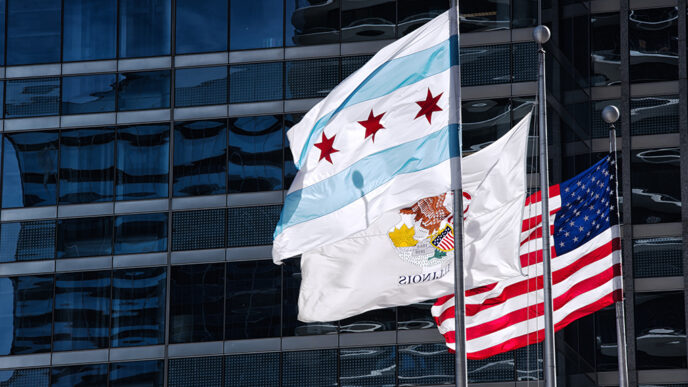 Open Call for Ideas – Building Capacity to Access Federal Economic Recovery Funds
| | | |
| --- | --- | --- |
| | February Funding | April Funding |
| LOI Deadline | January 3 | February 23 |
| Full Application Deadline (if invited) | January 26 | March 30 |
| Funding Announcement | February 17 | April 21 |
Open Call Release: December 2022
Upcoming Info Session
To learn more about this funding opportunity, the Trust will host an information session via Zoom.
Monday, February 6th
1:00 p.m. – 2:00 p.m. CT
Background
To ensure an equitable and inclusive recovery from the impacts of the COVID-19 pandemic, the Trust is seeking ideas to provide support to local nonprofit organizations to overcome barriers and challenges they face to pursue federally funded grants or contracts.
Organizations are invited to submit a brief letter of inquiry (LOI) through an online form describing the type of government funding they would like to pursue, what challenges applying for these funds poses, and how support from the Trust would help overcome these barriers. Ideas that fit the goals of this funding opportunity will be invited to submit full proposals.
Need/Opportunity Statement
The American Rescue Plan Act (ARPA) awarded more than $11 billion in State and Local Fiscal Recovery Funds (SLFRF) to the City of Chicago, Cook County, and the State of Illinois. This historic investment provides an unprecedented opportunity for nonprofit organizations to access federally funded government grants and contracts. Federally funded grants, however, come with significant and varying applications, compliance and reporting requirements for which all nonprofits are not always well supported.
Organizations led by people of color and those rooted in Black and Latinx communities, are often less likely to be recipients of federal funds. To ensure that resources reach organizations that are rooted in and serving historically disinvested communities and those disproportionately impacted by COVID 19, the Trust seeks to support organizations doing invaluable work in communities with constrained resources and capacity to pursue government funding opportunities, administer funds once received, or meet compliance requirements.
Each level of government is required to develop a recovery plan detailing how these discretionary funds will support their economic recovery. Since ARPA took effect, the City, County, and State have appropriated all their ARPA SLFRF funds. Most of these funds have not been allocated. Grants and contracts funded with these dollars must be executed by the end of 2024. By the end of 2026, all ARPA SLFRF funds must have been spent.
The Trust, in partnership with the Urban Institute, has created the Federal Recovery Funds Dashboard, which shows how investments across levels of government are being made in the Chicago region in alignment with key investments in an equitable and inclusive recovery, including in housing, household stability, community investment, community safety and workforce.
Goals & Outcomes
Our goal is to increase the community-directed flow of government funds for economic recovery to nonprofit organizations located in or serving historically disinvested Black and Latinx communities and disproportionately impacted by COVID 19. In doing so, we hope that equitable access to federally funded government grant opportunities will address patterns of inequity. Additionally, we expect learnings from this open call to inform longer-term interventions to build nonprofit strength and identify improvements to government grant and procurement processes that will reduce systemic barriers and inequities in funding outcomes and thereby better meet the needs of Black and Latinx communities.
Submit An Idea
Submissions through the Open Call for Ideas are not formal proposals with requirements for organization financials, staff demographics, performance metrics, and the like. Rather, they are brief and carefully constructed narratives describing your idea in a short form. Responses should clearly articulate the limitations or barriers your organization faces when engaging in the government grant-making or procurement process, and specify how grant resources would help to overcome them. The Trust may invite the most competitive ideas to submit a full proposal. An invitation to submit a full proposal does not guarantee funding.
Given the space limitations of the Open Call form, please present the idea clearly. Provide enough information to convey the concept and its anticipated impact on your organization's capacity and ability to apply for current or future federal funding opportunities.
Open Call submissions will be reviewed on a rolling basis and can be submitted at any time. The deadlines below show by when letters of inquiry need to be received to be considered for an invitation to apply on the February or April grant-making cycles.
Eligible Activities
Funding for the following activities to overcome barriers to securing government grants and contracts may include, but are not limited to, the following: 
Modest bridge or working capital funds to fill gaps between program expenses and reimbursements – Funds used to cover expenses that are reimbursed at a later date by a government entity or grantee.
Obtaining required or necessary certifications or licenses – Any expenses related to obtaining or maintaining certifications or licenses that help organizations become eligible for more funding opportunities. Examples include general business licenses, insurance licenses, and MWDBE certifications for minority, women, and disadvantaged business enterprises.
Technical or Back Office Support – Funds used to provide technical support to organizations that enhance capacity or eligibility for funding opportunities. Types of support include training and consultants for compliance and accounting staff, project management, or technical expertise needed to apply for and manage funds.
Reporting Requirements – Expenses related to ongoing capturing, tracking, and reporting of program metrics and other program-related data.
Eligibility
Eligible applicants include nonprofits with a 501c3 status. The Trust will consider supporting organizations that are pursuing government funding opportunities in the following areas that the Trust has prioritized are critical to an equitable and inclusive economic recovery:
Community Investment – community development, infrastructure, small business supports
Community Safety (alternative emergency response, criminal justice reform, aid for returning citizens/people involved in the criminal legal system, victim supportive services, violence prevention/reduction)
Household Investments (direct cash assistance, public benefits and household supportive services, economic assistance for special populations, utility assistance)
Housing (affordable housing, homelessness support/prevention, homeownership, rental assistance)
Workforce (employment opportunities, job training, workforce supportive services, workforce sustainability)
Grant Type & Size
Only project support grants will be considered under this funding opportunity.
The Trust will consider grants between $25,000 and $100,000. The Trust anticipates making between 10-20 grants depending on funding availability and the scale of requests received. If you have additional questions, please contact Aimee Ramirez, Manager of Policy & Advocacy, at aramirez@cct.org
How to Apply
The Trust awards grants to organizations whose work is consistent with our mission and our current priorities. Learn about the application process and eligibility.
How to Apply
What We Fund
Our grants are not just checks, not just points on a map. Our grants are lifelines, connecting individual donors with people and families striving for a better life.
What We Fund