Open Call for Ideas – Advancing Policy
The Chicago Community Trust is inviting ideas that can advance public policies to address systemic inequities contributing to the racial and ethnic wealth gap in the Chicago region.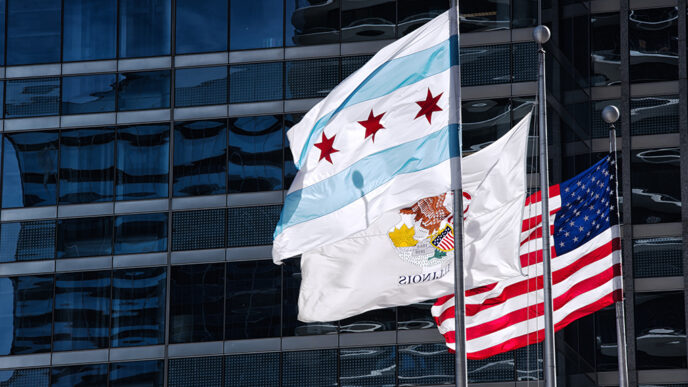 Open Call for Ideas – Advancing Policy
Open Call Release: June 2021
LOI Deadline: Ongoing
Full Application Deadline: Ongoing (by invitation only)
Funding Decision: Ongoing
Announcement: Ongoing
Background
Advocating for Policy Change is one of the pillars of the Trust's strategic plan to close the Chicago region's racial and ethnic wealth gap. As part of this strategy, the Trust is seeking ideas for advancing public policy change that allows people of all races and ethnicities equitable opportunities to build wealth. Organizations are invited to submit ideas not as a detailed proposal, but a brief letter of inquiry (LOI). You may be asked to turn your LOI into a full proposal at a later stage if the idea is a good fit.
Eligible applicants include nonprofits, organizations with a nonprofit acting as fiscal agent, and local government entities.
Need/Opportunity Statement
To close the racial and ethnic wealth gap, we must address the systemic and structural barriers that have led to it. The Trust's Advocating for Policy Change strategy focuses on supporting policy and advocacy efforts that help individuals, families, and communities of color in the Chicago region create, grow, and maintain wealth.
Goals & Outcomes
Recognizing that achieving systemic policy reform requires more than passing legislation, the Trust's goal is that the Open Call for Ideas to Advance Policy will help foster a robust landscape of informed advocates and policy makers, generate thoughtful solutions to complex problems, and ultimately achieve the reforms needed to close the racial and ethnic wealth gap.
To measure progress toward achieving these goals, grant recipients would report on a set of self-identified outcomes that could include any of the following:
Amplify impact following policy wins
Build knowledge and narrative
Build public and political will
Escalate awareness/salience of issues
Increase coalition, constituent, and organizational power
Increase media engagement
Increase organizational or coalition capacity
Priority Strategies & Activities
The Trust will consider ideas that do one or more of the following:
Build Knowledge and Public Will – Building public will is critical to advancing policy and systems change. The Trust will consider support for organizations conducting policy research and analysis, raising the profile of issues through communications, and engaging the public to generate momentum. Supported activities could include research and analysis, storytelling, publications, public events, digital content, etc.
Bolster the Policy Ecosystem – The Trust understands there are committed policy leaders, advocates, researchers, and civic actors working tirelessly to right past wrongs and bring attention to the needs of disinvested communities. We will consider investments in: 1) organizations that support the development of public sector and nonprofit leaders; and 2) the strength of nonprofit organizations undertaking policy and systems change efforts.
Advance Policy and Systems Change – Affected community members are powerful advocates for change, but amplifying their voices takes hard work and resources. In some instances, and where it aligns with the Trust's policy agenda, we will consider support for grassroots organizing and lobbying activities to advocate for policy solutions.
Grant Type
Both project and general operating support will be considered. However, if your organization is already receiving general operating support from the Trust, we will only consider your application for project support.
Grant Amounts Available & Grant Term
Grant amounts will range from $25,000 to $50,000, depending on project scope.
For More Information
Please read our FAQs. 
Trust staff will be available for "office hours" to answer questions about this opportunity on Fridays from 10 a.m. – 12 p.m.
If you have questions or would like to reserve a time slot, please contact Aimee Ramirez, Manager of Policy and Advocacy, at aramirez@cct.org.
To view the criteria and LOI guidelines, please visit GrantCentral, The Chicago Community Trust's online grants management system.
How to Apply
The Trust awards grants to organizations whose work is consistent with our mission and our current priorities. Learn about the application process and eligibility.
How to Apply
What We Fund
Our grants are not just checks, not just points on a map. Our grants are lifelines, connecting individual donors with people and families striving for a better life.
What We Fund