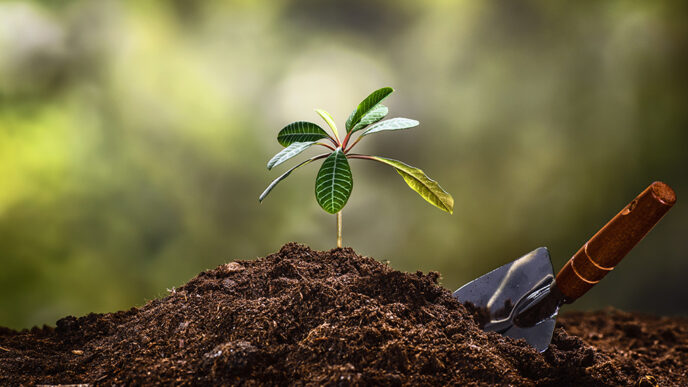 Jul 28 2019
Why Endowment Funds Should Be Part of Your Charitable Conversations
Note: This article was posted prior to the Trust's current strategy.
Take a look at Our Work to learn more about what the Trust is focused on today.
Where We Are Now
When you think about the charitable planning tools available for philanthropic clients, donor advised funds, private foundations and split-interest trusts may be the first that come to mind. But there are a host of additional options available through The Chicago Community Trust, including endowment funds, which can be part of the charitable planning conversation with clients.
Understanding the world of endowment funds can help you expand your philanthropy toolkit, and better align charitable solutions with the goals and objectives of your clients.
What is an endowment?
An endowment fund at The Chicago Community Trust is a permanent fund where the principal is invested and grants are made through interest, dividends and gains. Endowment funds are established with an eye toward perpetuity, with the goal of supporting specific causes, named organization and/or issue areas that are most important to the donor.
As you work with your clients on creating a thoughtful charitable plan through lifetime and estate gifts, there are many reason to consider an endowment fund, and many different fund types to help you and your clients achieve their philanthropic goals.
Types of endowment funds
Designated Fund
Many donors make consistent annual gifts to a set of organizations that they feel strongly about. However, they may not realize that they can continue to make those annual gifts even after death through a designated endowment fund. A designated endowment fund allows for continuous support to one or more named organizations in perpetuity. The annual distributions from a designated fund may be for general operating support, or for a specific project or program.
Designated funds are an effective tool for donors who wish to continue to provide annual grants to specific organizations, but who prefer to not give a large outright gift during life or through their estate.
Field of Interest Fund
If you have philanthropic clients who feel passionately about issue areas instead of specific organizations, a field of interest endowment fund may be a perfect planning tool. A field of interest fund may support very broad issue areas, such as arts and culture in the Chicago region, or very specific purposes, such as early childhood programs in a specific neighborhood.
A key benefit of a field of interest fund is that the donor can rest assured that the Trust will continue to make grants in a particular areas using the expertise of our Community Impact staff, and that the Trust's grant making will adapt to the changing needs of our community over time.
Unrestricted Endowment Fund
When a donor sets up an unrestricted endowment fund with The Chicago Community Trust, that donor ensures that his/her philanthropic legacy will forever be used for the highest and best use. An unrestricted endowment fund gives the Trust the discretion to make grants annually from the fund and in the name of the fund to meet the most pressing and urgent needs of the community in perpetuity.
It is hard to imagine what the greatest needs of the Chicago region will be one hundred years from now. By providing the Trust with the discretion to make grants from an unrestricted endowment fund, a donor can ensure that his/her name and charitable legacy will forever be linked to improving the Chicago region.
Donor Advised Endowment Fund
A donor advised endowment fund allows a family to have multiple generations involved in grant making, while ensuring that the philanthropic goals and values of the donor are safeguarded in the long term. When a donor establishes a donor advised endowment fund, a certain percentage of the principal is available each year for grant making out of the fund. Advisors to the fund can recommend grants to organizations across the country.
After there are no longer advisors to the fund, the balance converts to an endowment fund that can be used to support causes and/or organizations specified by the donor who created the fund.
The donor advised endowment fund is truly the best of all worlds, allowing for flexibility and family engagement, but also ensuring that the donor's own long-term philanthropic goals and passions are protected and safeguarded by The Chicago Community Trust.
What kinds of donors create endowments?
Multi-geographic families
The Chicago Community Trust works with many families that have deep roots in the Chicago region, often going back generations. Today more than ever, those families are becoming globally disbursed. Keeping subsequent generations in other parts of the country connected to Chicago is challenging; the Trust can help.
An endowment fund can meet the philanthropic goals of a geographically diverse family in a number of ways. For example, suppose the family cares deeply about supporting vulnerable populations in the City of Chicago. A field of interest fund created in the name of the family ensures that there are always grants being made from the Trust in the name of the family to help provide youth with winter coats or homeless veterans with access to wrap-around services.
Donors with existing donor advised funds
The Chicago Community Trust allows donor advised fund holders to create a custom succession plan for their DAFs. Often, a donor will choose to name successor advisors, such as children or grandchildren, to manage fund after the donor's death. However, many donors don't realize that they can name successor advisors and choose to have some or all of their DAF become an endowment fund.
Suppose Veronica created a donor advised fund during her life and names her three children as successor advisors to manage the fund after Veronica's death. Veronica sees her DAF as a great vehicle for engaging her adult children in philanthropy—but she also worries that they will not continue to support arts education programming in Chicago when she is gone.
After talking with her philanthropic advisor at The Chicago Community Trust, Veronica decides it makes sense to have a portion of her DAF go into funding a field of interest fund at her death that will forever support arts education. Veronica can still keep her children engaged, but can also be assured that her own passions are safeguarded in perpetuity.
Donors "sunsetting" private foundations
More donors are embracing the idea of "sunsetting" private foundations, meaning a private foundation is spent down over a stated period of time in order to have more impact. Setting up an endowment fund with The Chicago Community Trust as part of a sunsetting strategy can be an effective way to help spend down the foundation assets while creating a mechanism for the foundation to have ongoing impact in the Chicago region.
Consider a private foundation that was created in 2002 to promote community and economic development on Chicago's south and west sides. The donors now wish to sunset the foundation over the next decade, but they are also concerned about the long-term needs of the communities that they have been partnering with for almost two decades.
The foundation donors met with a philanthropic advisor at the Trust, and after talking through options they decided to establish an endowment fund at the Trust as part of the sunsetting plan of the foundation. The endowment fund will first operate as a donor advised endowment fund so that the donors can be responsive to the needs of the communities through advised grant making. After the deaths of both donors, the fund will convert to an endowment fund and the Trust will continue to make grants to support community and economic development on Chicago's south and west sides.
Using an endowment fund as a tool as part of a private foundation sunsetting strategy allows a foundation and its donors to balance multiple goals over the short and long term.
Impact that endures
Endowment funds are an often-overlooked, but highly effective tool in the charitable planning toolkit. They can promote family philanthropy, safeguard donor intent and provide ongoing support to address the most pressing issues and challenges facing our region.
To learn more about how an endowment fund can be helpful to your philanthropic clients, contact our senior director of gift planning Tim Bresnahan at 312.565.2832 or tbresnahan@cct.org, or director of gift planning Don Gottesman at 312.616.6141 or dgottesman@cct.org.