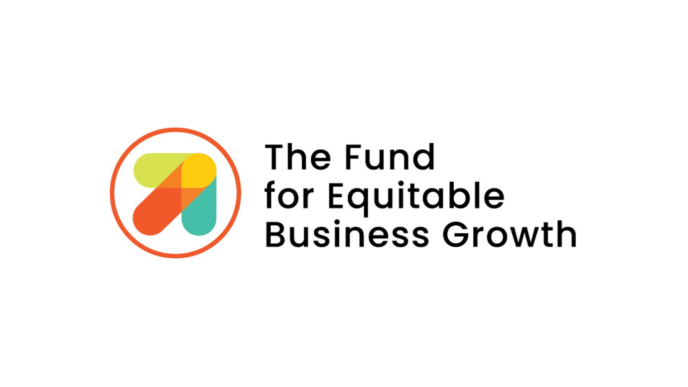 Press Release Aug 18 2022
A Collaborative of City's Top Funders, Foundations Awards Groundbreaking $2.5 Million in Grants to Organizations Supporting Entrepreneurs
The grants aim to narrow the wealth gap by funding partners that provide services, support for Chicago-area entrepreneurs of color
**Interviews with Grant Funder and Awardees Available Upon Request**
(CHICAGO, August 18, 2022) – A collaborative that includes Chicago's most notable family foundations and institutional funders awarded millions of dollars in grant funding to organizations that support and build the capacity of local entrepreneurs from historically disadvantaged and underrepresented communities.
The Fund for Equitable Business Growth awarded nearly $2.5 million this summer to 14 organizations whose missions range from supporting Black and Latinx business owners in building Black culinary businesses, to developing entrepreneurs in the green building community, to providing access to capital and technical business training to artists.
"These organizations are doing the vital work to provide training, funding and support to entrepreneurs of color," said Adam Engle, director of the Fund for Equitable Business Growth. "They are building the future of our economy – a future that narrows the gaping disparities in wealth and a future where business owners of color have access to tools that will help them amass unlimited success that's historically been difficult to attain because of generational and systemic disadvantages."
The Fund For Equitable Business Growth is a single entity comprised of the Christopher Family Foundation, Coleman Foundation, Crown Family Foundation, JPMorgan Chase, MacArthur Foundation, McCormick Foundation, Polk Bros. Foundation, Rockefeller Foundation, and The Chicago Community Trust. As a funding collaborative, the Fund has created an opportunity for funders to focus their support of Chicago's entrepreneurs of color by creating one funding entity, housed at the Trust, which can identify opportunities, create strategy, and mobilize the combined resources of the funders to have a greater impact in a way the funders cannot do individually. This financial funding encourages BSOs to partner effectively to provide coordinated services that will yield a more fluid, relevant, culturally competent, and sustained system of support for entrepreneurs so that they can attain their growth and sustainability goals and reach their full potential as enterprises.
With the funding, each partner will improve and scale their entrepreneurship educational offerings, develop productive working, and learning relationships with other organizations serving businesses across the Chicago region, and effectively assist an expanding number of aspiring, emerging, and established business owners in operating their businesses successfully.
Ultimately, the grant funds that support these services will increase business profits and business owner wealth, advance neighborhood economic development and local employment, create a more inclusive economy, and lead to healthier and safer neighborhoods.
Grant Awardees:
Elevate Energy
The Lightbulb project, a collaboration of Elevate, Business Services Collective (BSC), and Sustainable Options for Urban Living (S.O.U.L.), provides a tailored approach to serving diverse construction businesses in order to increase their participation in the growing clean energy economy in Chicago and Illinois.
Greater Chatham Initiative
FoodLab 4.0, this year's cohort of FoodLab Chicago, supports Black-owned restaurants to build a more equitable, just, and sustainable food system.
Greater Southwest Development Corporation
Greater Southwest Development Corporation, through its partnership with the Greater Englewood Chamber of Commerce and Chicago Inventors Organization, teaches business owners how to fiscally manage their businesses and create successful strategies that support sustainability in the community.
Greenwood Archer Capital
EMPOWER is a partnership between Greenwood Archer Capital, Business Services Collective, Elevate Chicago, and Sustainable Options for Urban Living. The partnership provides back-office services for a network of 400+ businesses so that they may access capital that will position them to access construction projects with the financial readiness and the ability to bid and successfully complete their projects.
Foundation for Little Village
Xquina Incubator creates an opportunity infrastructure that is able to advance community equity and better the quality of life for people of color. The Foundation of Little Village's Juntos programming is designed to build community wealth through the strategic alignment of entrepreneurial resources. By equipping local businesses–both current and emerging–with expanded access to a network of culturally relevant, Spanish-language programming, mentorship, resources, and capital support, they are positioned to make more informed business decisions that, in turn, enhance the economic vitality of Little Village as a whole.
New Covenant Community Development Corporation
New Covenant CDC, in partnership with Sunshine Enterprises and The North Lawndale Chamber, provides specific training for small and micro businesses. The partnership focuses on financial management: basic concepts, tools, and skills needed to plan for and run a successful business; goal setting, developing action plans, and identifying and overcoming obstacles to success; tracking business starts, businesses expanded, businesses strengthened, job creation, access to capital, and changes in business sales and household income; and addressing client trauma due to violence and the pandemic by putting structures in place to address client trauma so that they are more available, engaged and successful in the program.
Northwest Side Community Development Center
Northwest Side CDC works with partnering agencies, Women's Business Development Center and Onward House, to support newly established and emerging businesses in the Belmont Cragin community through a series of workshops, trainings, and one-on-one advising sessions.
Small Business Majority Foundation
Small Business Majority partners with Rogers Park Business Alliance and New Covenant Community Development Center to increase access to business support, financial management training and capital for entrepreneurs of color. The partners co-offer SBM's Business Bootcamps, RPBA's GROW/PROGRESANDO program and NCCDC's Financial Dashboard course, monitoring outcomes of and feedback from multi-program participants. They also identify adaptable best practices aimed at boosting cultural competence and humility in service delivery—key to increasing effective, fair service delivery for entrepreneurs disproportionately harmed by structural discrimination, public disinvestment, and COVID-19.
Southland Development Authority
Southland Development Authority offers three initiatives designed to directly support the region's entrepreneurs and small businesses: Entrepreneurs in Residence program, to increase Black and Latinx entrepreneurs' access to equity capital and support them in acquiring lower-middle market companies in the Southland; Connect 2 Capital program, to increase women and minority business owners' access to debt capital; and the Business Growth Services program, to provide immediate assistance to Southland small businesses disproportionately impacted by the COVID-19 pandemic.
Sunshine Enterprises
Sunshine Enterprises and the South Shore Chamber of Commerce offer Sunshine's Community Business Academy, which provides technical assistance for local artists and artisan entrepreneurs. Sunshine also offers Business Acceleration services, including coaching, credit improvement, access to capital, and workshops. In addition, the South Shore Chamber conducts the Artisans Collective training program to provide technical assistance geared towards helping artisans become retail ready.
The University of Chicago – Office of Civic Engagement
The UChicago Office of Civic Engagement and the Polsky Center for Entrepreneurship and Innovation South Side entrepreneurs of color to help them increase access to social, financial, and knowledge resources through the Small Business Financial Fundamentals Program (SBFF). The SBFF provides dedicated support on the advancement of individualized business growth projects and comprehensive instruction and leverages the robust academic resources of the University of Chicago Booth School of Business – including MBA students – to deliver tailored training and education to South Side business owners. Through this program, participants will also have full member access to the robust and ongoing supports at the Polsky Exchange at the University of Chicago, yielding a strengthened network of local entrepreneurs with the knowledge and skills needed to most effectively utilize the services and resources offered by the Exchange.
Urban Growers Collective
UGC's grower training program meets the needs of emerging growers who are interested in starting their own farm businesses. UGC's Grower Apprenticeship Program prepares emerging growers with the fast pace needed to meet commercial demands, while emphasizing learning and community building. Apprentices develop their farm technical and farm business management basics across the three-year curriculum, until they ultimately graduate from the program with a solid network and foundation of skills to launch their own businesses.
Urban Juncture Foundation
Urban Juncture brings together key industry, community, and resource partners in a proven model to facilitate the launch and growth of Black culinary businesses in Chicago. Urban Juncture is creating an enterprise – the Bronzeville Culinary Connection – that identifies and nurtures Black culinary professionals and entrepreneurs and, by delivering targeted and coordinated support to them, helps them create lasting culinary enterprises. They seek to achieve this goal by expanding their culinary infrastructure, strengthening their resource network, and advancing individual culinary enterprises.
Women's Business Development Center
WBDC's EMBA (Expanding Minority Business Access) program provides minority business owners with increased access to education, markets, and networks. The aspirational goal of EMBA is to reduce racial wealth disparities and create generational wealth for minority businesses through higher-margin private-public sector contracting and procurement opportunities.