Priorities – Catalyzing Neighborhood Investment
Addressing the wealth gap at the neighborhood level through more investment in community-led revitalization.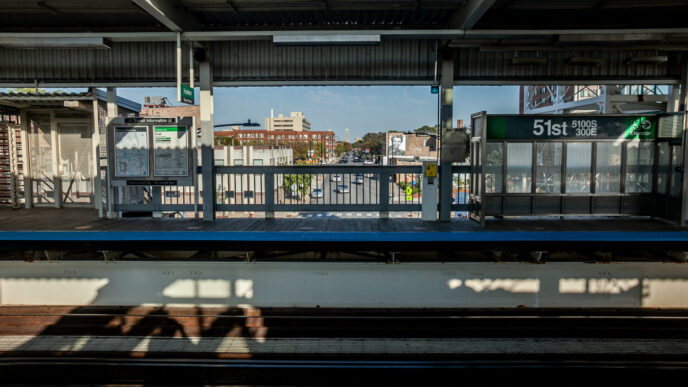 Build a Foundation
The Trust supports baseline activities for investment, including various flexible funding opportunities to meet the needs of Black and Latinx community organizations, who are responsible for progress but typically face funding constraints.
Priorities
Flexible Funding to provide small- and medium-sized organizations with general operating support, capacity-building resources, and dollars to cover the costs of collaboration
Backbone funding for coalitions, consortia, and other collaborative structures with neighborhood investment agendas
Recent funding:
Leadership development for individuals innovating on collaborative community-driven investment
Funding priority in development—check back for updates.
Pathways for private sector investment in disinvested majority-Black and Latinx communities
Recent funding:
Take Collective Action
Community stakeholders often come together to solve problems and pursue opportunities, from imagining a new use for a vacant building to revitalizing a commercial corridor. No matter the project, collaborative planning can be a complex process that requires time, resources, and coordination. The Trust supports a variety of planning solutions for guiding community investment.
Priorities
Creation and implementation of place-based and issue-area plans and initiatives that advance neighborhood investment goals
Recent funding:
Creative use of community assets that serve as catalysts for neighborhood investment
Recent funding:
Change Systems
Even the best-laid plans for neighborhood investment will falter on implementation without the fuel of financial capital or a supportive policy environment. The stakes are especially high in disinvested communities where financial capital investment—specifically, private capital—pales in comparison to affluent communities. The Trust supports finance and policy solutions that effect systemic change.
Priorities
Finance and development tools that facilitate neighborhood investment
Funding Opportunities:
Recent funding:
Community Investment Vehicles
Community-driven investment policy solutions
Recent funding:
How You Can Take Action
Interested in learning more or partnering with us?
Please contact Chris Eagan, Program Manager, at ceagan@cct.org, or Adele Nandan, Interim Director of Resource Development, at anandan@cct.org.