Request for Information – Investment Advisor
This RFI provides a brief overview of the Trust, a list of fact-building questions and criteria, and an outline for submission of your firm's proposal.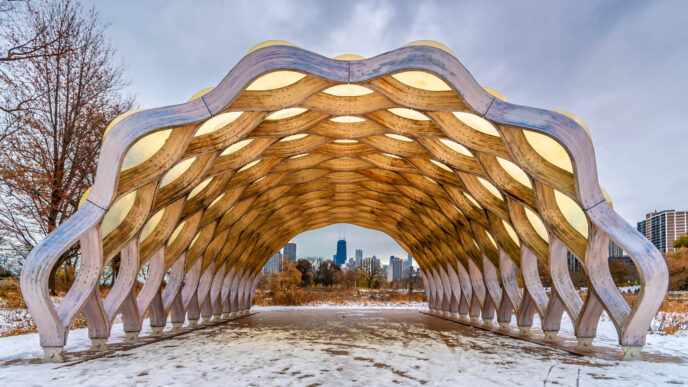 Request for Information – Investment Advisor
On behalf of The Chicago Community Trust ("the Trust"), Kaufman, Hall & Associates, LLC ("Kaufman Hall") is pleased to invite your firm to participate in an information gathering process (the "RFI Process") to establish key information regarding your firm's institutional investment consulting qualifications and alignment with key priorities at the Trust. Our goal is to obtain relevant firm information to inform an upcoming investment consultant selection process, and as part of that process, to identify other collaboration pathways for the Trust's mission. This RFI letter provides a brief overview of the Trust, a list of fact-building questions and criteria, and an outline for submission of your firm's proposal.
About Chicago Community Trust 
Founded in 1915, The Chicago Community Trust is one of the nation's oldest and largest community foundations, serving the greater Chicagoland area. The Trust mobilizes people, ideas, organizations, and resources to improve the lives of people in the Chicago region and beyond. The Trust launched a 10-year strategic plan in 2019 to address the region's racial and ethnic wealth gap by partnering with donors, nonprofits, community members, business leaders, and local governments to build a Chicago where equity is central – and opportunity and prosperity are in reach for all.
Today, the Trust stewards ~$4 billion in philanthropic assets across various portfolios and pools, organized primarily based on donor intent and charitable objectives. Key portfolios include growth and operating pools for donor-advised funds, an impact investing platform, advisor-managed funds, and a trustee bank portfolio.
Response Logistics
If your firm requires clarifying questions regarding information provided in this RFI letter, please submit those questions to Kaufman Hall by 5:00pm CST on June 7, 2023. Kaufman Hall will respond to any questions received as soon as feasible.
Responses to this RFI should be limited to no more than five pages and are due by no later than 5:00pm CST on June 14, 2023 to the Kaufman Hall individuals listed below. At no time during this process should your firm contact the Trust's governance, management or staff related to this RFI.
Information Requested – Core Diligence
Advisor Registration Status. Identify whether your firm is a registered investment advisor under the Investment Advisors Act of 1940.
Conflicts of Interest. Identify and discuss any potential conflicts of interest, including any formal or informal arrangements – financial or other – with brokerage firms, banks, insurance companies, actuarial firms, investment banks, or money management firms.
Assets Under Management/Advisement. Provide your firm's total Assets Under Management and total Assets Under Advisement. Please delineate between AUM/AUA as well as discretionary assets vs. non-discretionary.
Not-For-Profit Focus. Describe your firm's client base and service experience. Specifically discuss your qualifications and cite examples in the not-for-profit space (include the number of clients and size of managed assets). Describe your firm's relationship with clients similar in nature (charitable trust/foundation experience, size, etc.) to the Trust.
Team Overview & Research Breadth. Indicate the number of investment professionals at your firm and their areas of focus. Include counts for consultants, research and analytics, and support staff. To the extent professionals operate in specialty groups focused on specific asset classes (e.g., private equity) or specific client types (e.g., Not-for-profits), please highlight those details in your response. Please briefly discuss any other focus/specialty areas that may distinguish your firm given your understanding of the Trust's objectives and the background information provided.
Information Requested – Focus Topics
Collaboration with The Trust. Please discuss your firm's current relationship with the Trust, if applicable. Based on your understanding of the Trust's core work, please discuss any opportunities you see for collaboration across any of the Trust's community initiatives, philanthropic service or investment functions.
Community Focus & Advancement. Describe your firm's philosophy on supporting mission-based organizations, Including any emphasis on place-based institutions. How can you support and amplify the Trust's strategic mission, and what is your perspective on "giving back" to your firm's local community? Ultimately, why would your firm be a good partner for the Trust in an organization-wide investment consultant role?
Mission Alignment: Discuss your firm's approach and commitment to diversity, equity & inclusion at a corporate level, as well as how you would translate that approach to a potential investment consulting relationship with the Trust. Does your firm offer impact investing capabilities that would help further the Trust's primary strategic goals, such as closing the racial and ethnic wealth gap?
The Trust's Interaction with Investment Firms
Via this process, the Trust is seeking to establish dialogue with both existing and potential future investment consultants. As such, responses to this RFI will be used to establish a basis for future participation in a forthcoming RFP process spanning multiple mandates for Trust portfolios, including some with oversight responsibilities and others that require full non-discretionary consulting capabilities. Responses must be submitted for all questions in order to qualify for potential inclusion in the RFP process.
On behalf of The Chicago Community Trust, we very much appreciate your feedback and attention to this process. We look forward to working with you as you develop your firm's response. As a reminder, please submit all questions and responses to the Kaufman Hall team, rather than contacting the Trust directly.